Exp-lookit-start-recording Class
These docs have moved here.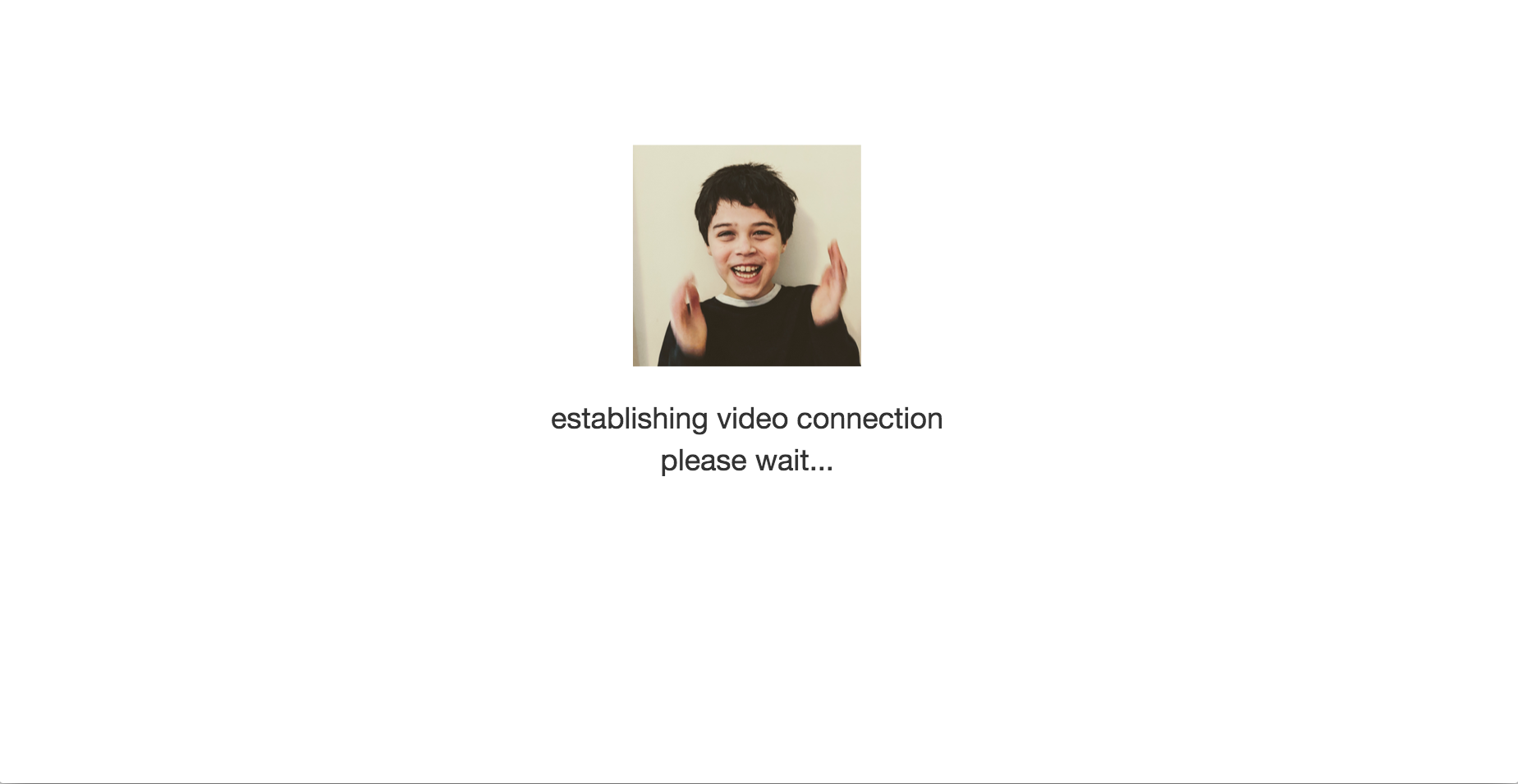 Dedicated frame to start session recording.
This frame will take a few seconds to get a session-level recording started, then proceed immediately to the next frame. (See https://lookit.readthedocs.io/en/develop/researchers-create-experiment.html?highlight=startSessionRecording#recording-webcam-video for information about session-level vs. individual-frame recording.)
(You could also set startSessionRecording to true on any frame, but then you need to rely on that individual frame's setup for waiting for recording before getting started.)
If the following frame is full-screen, make this one full-screen too.
Just like for exp-lookit-calibration, you can display a video or an optionally animated image (see below for examples of each) as a placeholder while getting recording started.
For details about specifying media locations, please see https://lookit.readthedocs.io/en/develop/researchers-prep-stimuli.html?highlight=basedir#directory-structure
Example usage:

   "start-recording-with-image": {
       "kind": "exp-lookit-start-recording",
       "baseDir": "https://www.mit.edu/~kimscott/placeholderstimuli/",
       "videoTypes": [
           "webm",
           "mp4"
       ],
       "image": "peekaboo_remy.jpg",
       "imageAnimation": "spin"
       "displayFullscreen": true
   },

   "start-recording-with-video": {
       "kind": "exp-lookit-start-recording",
       "baseDir": "https://www.mit.edu/~kimscott/placeholderstimuli/",
       "videoTypes": [
           "webm",
           "mp4"
       ],
       "video": "attentiongrabber",
       "displayFullscreen": true
   },