Exp-lookit-mood-questionnaire Class
These docs have moved here.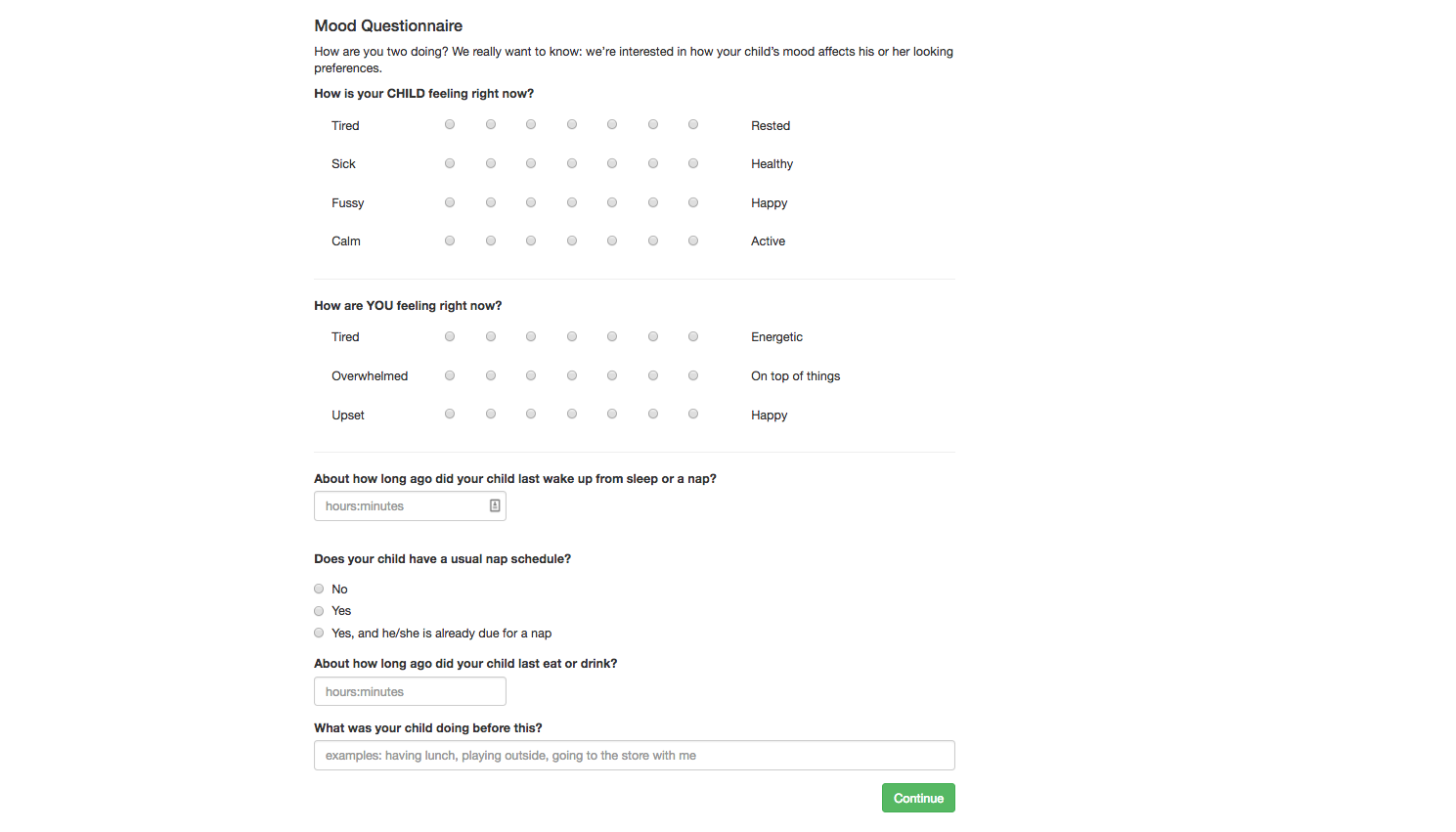 A standard mood survey with questions about factors that might affect a child's responses. Includes Likert-type ratings of the CHILD's position on the following scales:
Tired - Rested
Sick - Healthy
Fussy - Happy
Calm - Active
and of the PARENT's position on:
Tired - Energetic
Overwhelmed - On top of things
Upset - Happy
It also asks for a response in hours:minutes for:
how long ago the child last woke up from sleep or a nap
how long until he/she is due for another nap/sleep (if regular nap schedule)
how long ago the child last ate/drank
and for what the child was doing just before this (free-response). Responses to all questions are required to move on.
This frame can be used as a starting point/example for other custom survey frames, or development of a customizable survey frame.
"frames": {
   "mood-survey": {
       "introText": "How are you two doing? We really want to know: we're interested in how your child's mood affects his or her looking preferences.",
       "kind": "exp-lookit-mood-questionnaire"
   }
}