Exp-lookit-observation Class
These docs have moved here.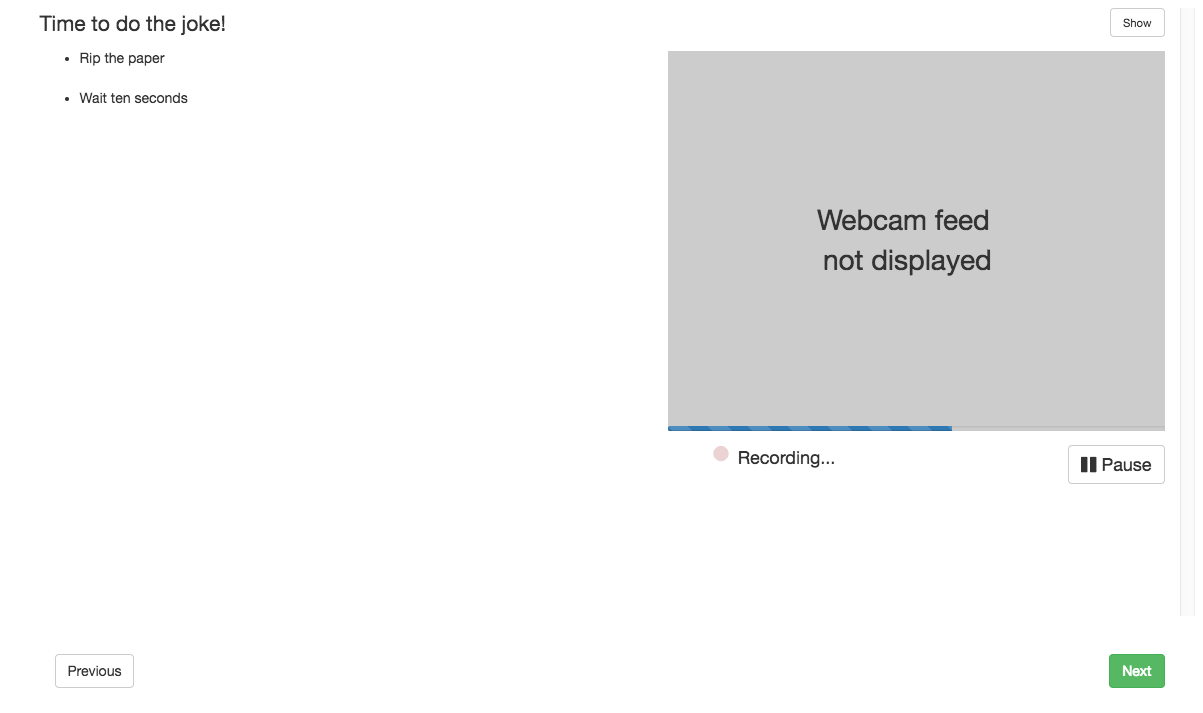 A frame to collect a video observation with the participant's help. By default the webcam is displayed to the participant and they can choose when to start, pause, and resume recording. The duration of an individual recording can optionally be limited and/or recording can be started automatically. This is intended for cases where we want the parent to perform some test or behavior with the child, rather than presenting stimuli ourselves. E.g., you might give instructions to conduct a structured interview and allow the parent to control recording.
Each element of the 'blocks' parameter is rendered using Exp-text-block.
   "frames": {
       "observation": {
           "kind": "exp-lookit-observation",
           "blocks": [
               {
                   "title": "Time to do the joke!",
                   "listblocks": [
                       {
                           "text": "Rip the paper"
                       },
                       {
                           "text": "Wait ten seconds"
                       }
                   ]
               }
           ],
           "hideWebcam": true,
           "hideControls": false,
           "recordSegmentLength": 10,
           "startRecordingAutomatically": false,
           "nextButtonText": "move on",
           "showPreviousButton": false
       }
   }