Exp-lookit-webcam-display Class
These docs have moved here.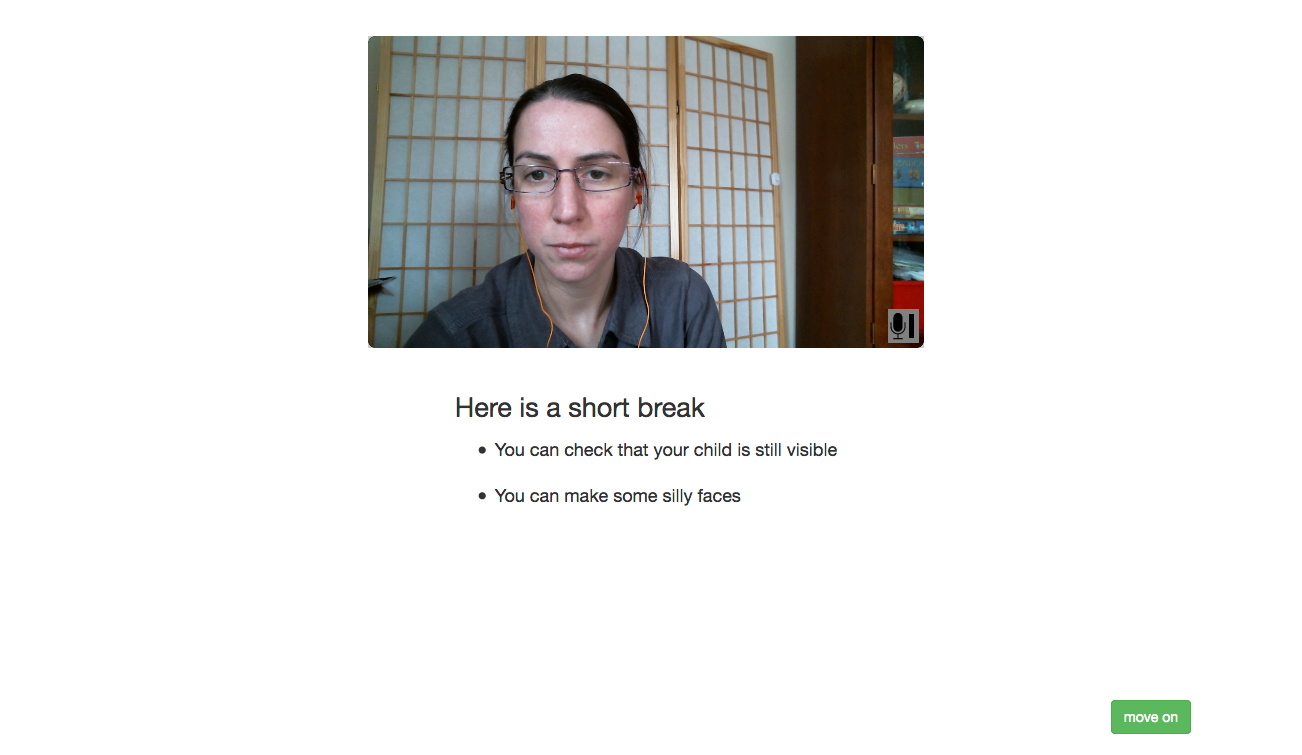 A frame to display the user's webcam stream, along with a small amount of optional text. Expected use is as a break during an experiment, e.g. to check positioning, but could also be used as a lightweight frame for data collection.
Not fullscreen by default, but can be displayed fullscreen as shown in example below. Can optionally record video.
   "frames": {
       "webcam-display-break": {
           "kind": "exp-lookit-webcam-display",
           "blocks": [
               {
                   "title": "Here is a short break",
                   "listblocks": [
                       {
                           "text": "You can check that your child is still visible"
                       },
                       {
                           "text": "You can make some silly faces"
                       }
                   ]
               }
           ],
           "nextButtonText": "Next",
           "showPreviousButton": false,
           "displayFullscreenOverride": true,
           "startRecordingAutomatically": false
       }
   }